Top Notch Exhibit Boards
We've created hundreds upon hundreds of exhibit boards. Not every case warrants the use of technology. Exhibit boards are a great way to grab the jury's attention to your "hot docs".
Starting with bright white paper, we print your image on our top of the line printer. We then mount on foam core board and give the edges a black trim to make the exhibit "pop".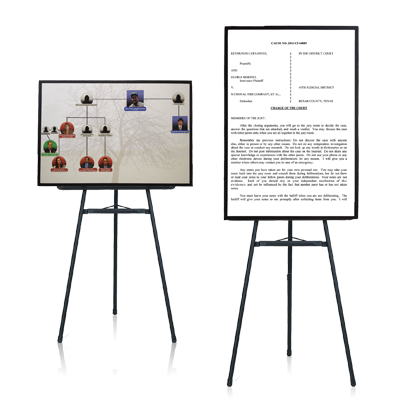 If you find a better looking board. We'll buy ours back.
Exhibit Board Services:
Standard Sizes: 24″x36″, 32″x40″, 36″x48″
Any custom size available
Specialized timeline creation and printing (we've printed up to 30′ long timelines)
Glossy, Semi-Gloss and Matte finishes
Foldable designs for easy placement and transportation
Image enhancement, document cleanups
Custom graphic designs