What We Believe
The entire staff at S.A. Legal Solutions is passionate about customer service. Whether you have a last minute deposition, trial or discovery due at 5:00pm, we strive to meet your expectations and deadlines.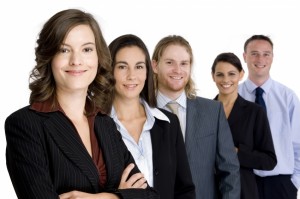 Blake Boyd founded San Antonio Legal Solutions (S.A. Legal) when asked by legal professionals the opportunity to cut costs and consolidate their legal services rather than outsourcing their cases to many different vendors.
Blake's interest in the field began in 1999 after working for a very small group of attorneys while still in school. That is when Blake found his passion, the combination of the Law and visual design. For the past decade, Blake has refined his specialty by creating hundreds of presentations that have been used in cases ranging from small hearings to multi-national trials. Mr. Boyd's client base ranges from solo practitioners to AMA100 firms.
Shannon is a graduate of the University of Texas at San Antonio where she received her Bachelor of Arts in Communication, concentration in Public Relations and minored in General Business. Prior to joining San Antonio Legal Solutions, she gained invaluable experience in business administration as the Manager of Partnership Administration with Spurs Sports & Entertainment.
Shannon's experience in business provides S. A. Legal with a solid foundation to establish itself as a competitive, innovative & dependable solution for legal professionals. She makes sure the offices at S.A. Legal run smoothly and all of our clients are happy!
Joe Roode
| Litigation Support Specialist
Joe began his career in 2009. His focus has been assisting in trial presentations and utilizing constantly changing technology. Since he began his career he has further improved his skill set with graphical design, videography and video editing.
Joe has a passion for technology and a genuine desire to help others. This has proven very beneficial in building customer loyalty. His attention to detail, task management and mechanical aptitude give him an innate ability to get virtually any job done right the first time!
Scott Hedemann
| Litigation Support Specialist
Scott was born & raised in Houston, TX. He left Houston to focus on his eduction at the University of Texas at San Antonio.
Technology has always been a part of Scott's life; he believes technology offers credible advantages you can't ignore. His passion for technology is an incredible asset in the constantly changing environment of litigation. He strives to provide top notch video and production services and focuses on the most effective and efficient ways to help our clients succeed.